Rearview mirror & A/C controller
Rearview mirror & A/C controller
Rearview mirror & A/C controller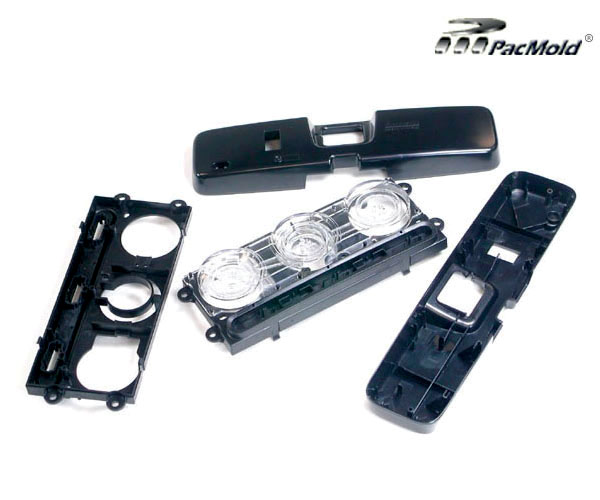 Rearview mirror & A/C controller
rearview and A/c controller have multiple lifters and run automatic.
Common resin: ABS.PC.
Appearance parts.
Need to improve shrinkage and flow marks through mold design and molding conditions.
For transparent PC parts, the mold must be made of high hardness steel with a higher level of polishing. Commonly used steel P20, H-13, polishing level is at least A3.
If it is a black ABS part, usually make matte on surface. The gate type is common use fan-gate.